Prostate
What exactly is a prostate massage?
The prostate massage is something of a neglected part of sex, especially when it comes to straight men. Mostly because it involves inserting a finger, or some similar-shaped object, into the rectum. This puts a lot of men off, for obvious reasons, but that means a lot of you are missing out on a pretty special explosion of pleasure. A prostate orgasm is totally unique, and can even be a way for men to achieve the elusive multiple orgasms. It doesn't just have to be for the ladies! Here at Sensual Adventure you can receive a prostate massage from someone who knows exactly what they're doing, which may be a good way to approach it if you're a 'prostate virgin' or you just don't know how to ask for it from a partner.
Better yet, our masseuses are trained to help you totally relax beforehand, using tried and tested techniques no different from what you'd find in a high-end spa, ensuring you are fully relaxed before taking your massage to the next level. It's perfectly understandable if you feel shy or apprehensive, and our girls are used to dealing with first-time clients with all our massages. Ask anyone who's had one before, and they'll tell you its worth it. The prostate is the gateway to a whole new level of sexual pleasure, and should be number one on your sexual bucket list!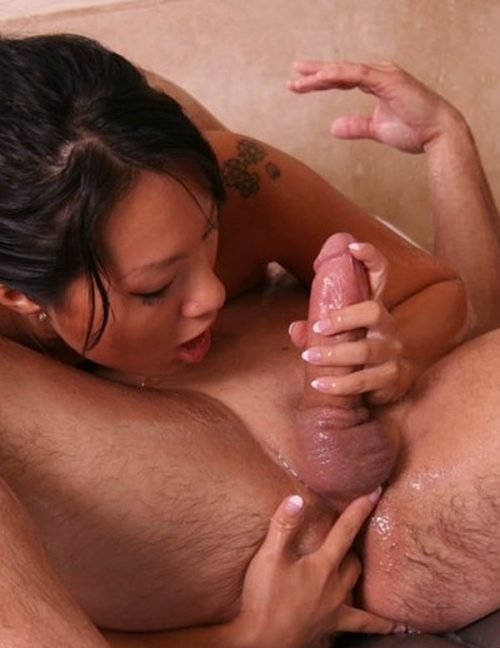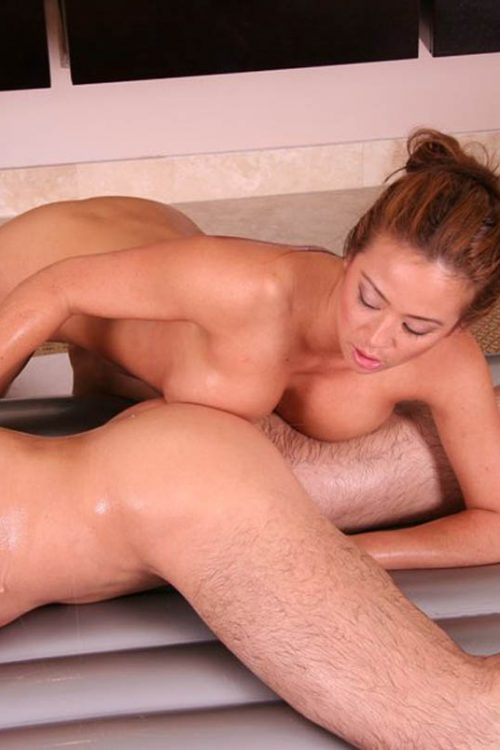 Health benefits from a prostate massage

Not only is a prostate massage a way to achieve ecstatic bliss, it can also have some incredible health benefits. No really! Your doctor may offer a different (far less pleasurable) form of massage for prostatitis – ie. An inflamed prostate. Our massages have a similar effect, draining the gland of built-up fluid and relieving any swelling. This helps improve sexual and urinary function as well as reducing inflammation. So, you can relieve pain and prevent further issues while you are given a sensual and intensely pleasurable massage. Issues such as impotence, premature ejaculation, and failure to orgasm also link to the prostate, so this massage could work wonders for your sexual performance and health!
If the prostate becomes swollen (prostatitis), a massage is a great way to reduce inflammation and soothe the gland. Reducing swelling helps urinary health and can even improve sexual function. By releasing fluid through prostate massage it prevents painful build up which can lead to problems. It works wonders for the function of the prostate too. Like all of our massages, it improves sexual performance, and can even improve the effectiveness of antibiotics against prostatitis.
Regular ejaculation is an essential part of maintaining the health of the male reproductive system. Prostate orgasm, in particular, relieves the prostate gland of built-up fluids which can cause pain and inflammation. Direct prostate stimulation drains fluid better that regular ejaculation, relieving pain and pressure on the surrounding organs. This relief has a domino effect on the surrounding organs; studies link prostate massage with the alleviation of hemorrhoids and fissures.  
It's not the only way you can reduce your risk of prostate cancer! A healthy lifestyle is always essential for preventing disease. Doctors recommend drinking coffee for one, a study found that men who drank 6 or more cups of coffee a day had a 20% in their risk of developing prostate cancer. Foods that contain lycopene, such as tomatoes, watermelon, asparagus, and red cabbage have also been shown to prevent cancer. Frequent exercise – and orgasms! – can also help, as well as eating fatty acids.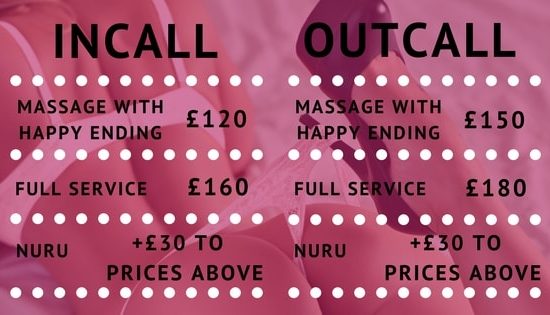 Take a look at our prices
Best of all, prostate massage can be done on its own or as part of our other massage services. So you can come in for nuru, tantric, lingam, full service, or whatever you fancy, and throw in a prostate massage for an extra £20! This is a service catered entirely to you, so if you've experienced erotic massage before, so you can add all kinds of extras like French kissing  and oral. You may even find that it massively improves your health and relieves stress. Take a look at our website and see what's right for you.