Let's clear some stuff up… Starting with what a lingam massage is and what a Nuru massage is?
Let's cut through the mumbo-jumbo. Now I'm a simple man, I don't faff about. I tell it like it is and I don't like being taken for a mug.  I'm also a man that likes to dabble in a bit of a sexual rendezvous now and again, just as much as the next man. I've recently found myself going to Asian massage parlours, previously I've tried Thai, I've tried Swedish but no, I really do think the Asian erotic massage is the best on the market. One thing that troubles me about this service, however, is all the mumbo jumbo that comes with it. Never mind 'happy ending' 'golden shower' 'lingam' 'Nuru'- these words don't mean squat to me and I refuse to pay out a large sum of money for something that is not clearly labelled. I'm not outside of my rights to say this. I am paying for the service I want, right? So how about telling me what the service I'm getting eh.
The problem is with a lot of these places English is not the first language and when you get to a parlour you don't exactly wanna spend all your time talking if you know what I mean… Which is why, for you lucky sods, I've been and done my research. I have had my fair share of massages in my time and I've done, as s'pose, you could call it a 'massage crawl'… Now I've got all my stamps and I've done some online research I guess you could call me a massage expert.
So I've done a write up of my favourite two massages. What they are, what you're gonna get and how you're gonna feel after. Sorted.
We'll start with a lingam massage
Sounds weird right? It's not weird when you understand what Lingam means. Actually when you understand that it all becomes very clear… The word LINGAM is a Sanskrit (Hindu) word that means 'Wand of light', other translation being 'penis', or as I was brought up calling it your 'willy'.  So this is a willy massage.
With the willy massage, your masseuse will focus mostly on your… you guessed it, private member. By focusing her soft, delicate touch on this area you will experience a really intense, deep? Pleasure. They have this trick right, with this massage where they will take you to the edge of cumming over and over again but then draw you back, it will get to a point when you can't hold it any longer and you will orgasm. But the special thing about this edging technique is that this holding back builds a really strong amount of energy and so when you do release- seriously- it will be the most earth-shattering orgasm you've ever had. Every time I feel like I'm taken to another world, it's like I can feel nothing but this tingling buzz all over, even down to my toes! I feel lighter, younger, as though I've got no stress, no worries. Once it's over I feel re-born (don't take the piss, I'm telling yer it's true) I walk away feeling cleansed, new all over. This lasts about a day or so but I mean once it's worn off you can always just book yourself in for your next one!
If you're interested in the history of this massage then read this next paragraph. If you're not bothered I don't blame yer, but just saying it is sort of interesting.
The Lingam massage is an ancient style of massage that has been practised for thousands of years. Originally the purpose of this massage was to awaken your 'kundalini', a type of enlightenment energy. It's all buried in Hindu spirituality and stuff if you wanna learn more google kundalini yourself- but basically, it's all about connecting your spirit with sex, making a way more powerful experience.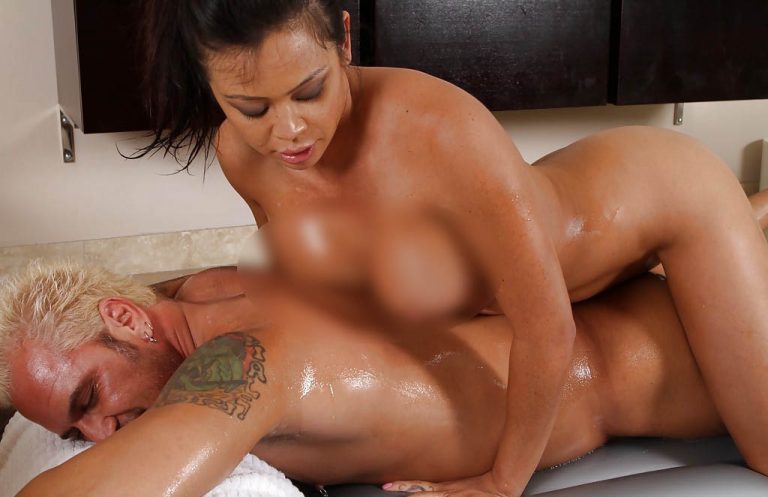 Now on to my other favourite… the glorious Nuru massage
When I'd first heard of Nuru massage I didn't have a bloody clue. I did a give google and read all this stuff about Japs gel and how it's all sticky and the masseuse pours it all over you and her. This is NOT something I thought I'd be in to, I'm not into the whole licking chocolate off your partner stuff. But I had to tick it off my list so I went. And boy am I glad I did.
It's hard to describe it without trying it really. The gel is cool but not cold, refreshing? And it's magic in the way it's slippy when you want it to be- when your masseuse is sliding her hot toned butt and her nice cleavage over your body but then it's sticky when you want your bodies compressed. When she was riding me from the front her breasts stuck to my chest like glue, staying put, giving me total control of our pace, I went fast, slow, that way, this way and the gel kept her perfectly settled. It was the dream.
The Nuru massage starts with the masseuse rubbing both naked bodies in the gel, she does this in a very sexy way, as though massaging us both. She then slides her perfect form, breasts, bum all over your tingling bod. She then grinds your intimate area in this specialist way (you can tell she knows what she's doing.) By now you'll be filled with this glorious feeling of bliss. So relaxed, just pleasure. Like that state of intoxication before you're drunk.
You can either end a Nuru massage with a happy ending (fancy hand job) or full service (oral and sex) – I would recommend you go for the latter with Nuru. This is a very hot and racy massage, if you didn't want to stick it in her (pardon my French) after getting this massage, then you're a stronger man than me. For someone that isn't normally into sticky play time, I left that parlour feeling rather bold actually, and of course, I was walking on air.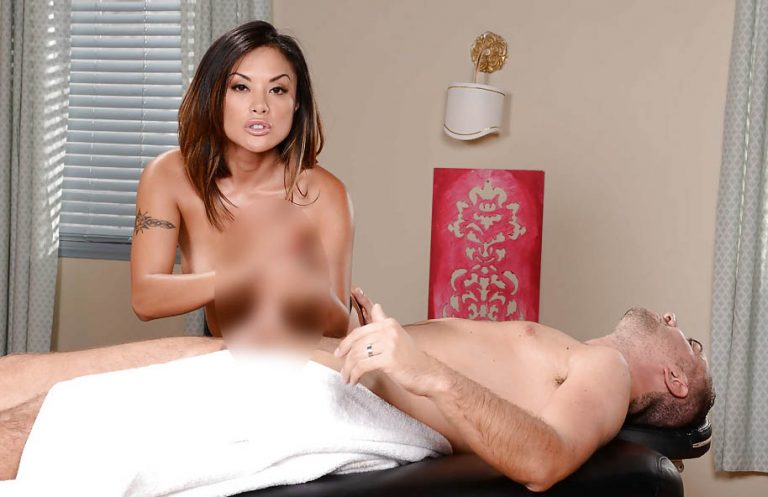 The history lesson…
Different from most Asian massage treatments, 'Nuru' originates from Japan and its basic translation is 'slippery'. Nuru gel has to be imported from Japan (I mean I've seen 'Nuru-type' gels on amazon but dunno if they're as good) The proper stuff contains Japanese Nori seaweed which has a silky slippery texture quite unlike any gel you may have used before. This eastern treatment has become massive in the west purely due to the magic effect of that smooth and slippery massage technique.
That's all for now folks… Next time you're going for a massage, I hope you go for one of these (and think of me… haha only joking yer bunch of weirdos.)
So now you know what the actual difference between the two massages is, why don't you book one with us? It is sure to satisfy all of your sexual needs. To view more information visit our lingam or Nuru massage service page, where you can find out more about how this particular massage is performed.